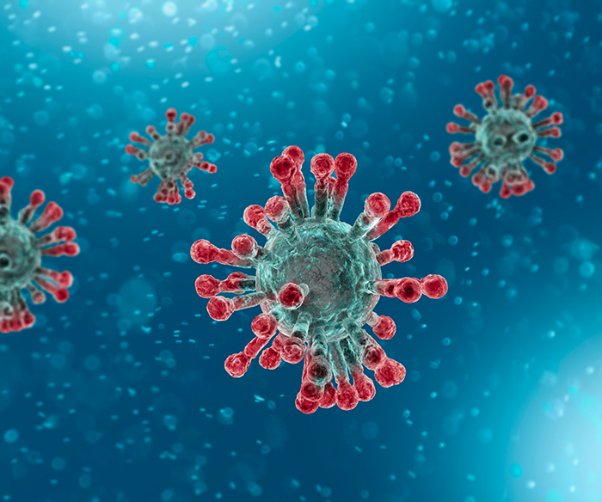 General Wellness
Coronavirus Resource Center: COVID-19 symptoms, prevention, treatment, FAQs and more
Given the confirmation of novel coronavirus (COVID-19) in our community, we would like to share some information about prevention, testing and treatment for our patients and families.
At Methodist Le Bonheur Healthcare, we have a team of experts carefully monitoring the COVID-19 outbreak.
Out of an abundance of caution for our patients, families and staff, we have implemented new screening and visiting policies. These policies will ensure the safety for all those who enter a Methodist Le Bonheur Healthcare facility.
These new adult hospital measures are as follows:
Visitor policy — All visiting is suspended
To protect our patients, staff, visitors and community, all visiting is being suspended until the transmission of COVID-19 is no longer a threat.
No visitors will be allowed in rooms of patients with pending or positive COVID-19 tests.
We recognize there are times when having a visitor or family member present is crucial. In these cases, visitors will be allowed based on the situations listed below.
Please note these exceptions only apply if a visitor screens negative based on travel, contact with known or suspected COVID-19 patients or symptoms of respiratory infection (fever, runny nose, cough, shortness of breath).
Situations include:
One parent or legal guardian of the patient who is a minor.
Obstetric patients may have one support person to accompany them.
Neonatal Intensive Care Unit (NICU) patients may have two parents who must remain in the room the duration of the visit.
Patients at end-of-life may have a very limited number of visitors who must remain in the room for the duration of the visit.
Patients where the family member provides safety (e.g., altered mental or physical status or developmental delay) or is key to patient care (e.g., disruptive behavior) may have one visitor who must stay in the room for the duration of the visit.
Patients requiring a home caregiver to be trained must stay in the room for the duration of the visit.
Patients undergoing surgery or procedures may have one visitor before and immediately after the procedure/surgery.
Patients undergoing outpatient surgery or procedures may have one visitor before and immediately after the surgery/procedure.
Our patient care philosophy depends greatly on engaging families to be part of the healing process. The decision to restrict visitors was difficult and made only after careful consideration with our medical staff.
Screening Patients, Visitors, Associates and Physicians at hospital entry points.
We implemented employee and physician screening on March 19 with all six MLH hospitals. That was expanded to all other MLH facilities on March 23.
Screenings questions include the CDC's current recommended testing criteria, which will cover symptoms, exposure and travel history, as well as a temperature check.
Scheduling Changes
In the interest of public health and consistent with the recommended practice of "social distancing," we will be rescheduling all existing well-patient visits — examples include well visits, routine follow-ups and Medicare Wellness — as well as some elective procedure visits, to reduce unnecessary contact in our medical practices.
If you have a scheduled well-visit that your provider determines can be appropriately postponed, the practice will reach out to you to reschedule. If you call the practice to schedule a new well visit, you will be advised that we are not scheduling these types of appointments for at least six weeks, in response to our most current information guidelines on COVID-19.
Classes at MLH Facilities
Due to the presence of COVID-19 in our community, classes are subject to cancelation or rescheduling. Reach out via the numbers listed on our Class Finder if you have any questions.
Virtual Support Group for Community Mental Health Providers
As the impact of COVID-19 extends into our community, the mental health burden is continuing to grow. As ethical practitioners, we acknowledge that we need to be mentally well in order to continue in our important work of serving others.
This group is meant to be a place of non-judgmental support for Mid-South mental health professionals as they cope with their own emotions related to COVID-19 — so that they can best continue to meet the mental health needs of the community during this challenging time.
When: First meeting will be April 1st from 12 p.m. to 1 p.m. via Zoom meeting | Will occur each following Wednesday at same time
Register in advance: ZOOM MEETING REGISTRATION
After registering, you will receive a confirmation email containing information about joining the meeting.
Please call your primary care physician if you have been exposed to the new coronavirus, believe you may have been exposed or travelled internationally and have symptoms such as fever, chills or cough. Your physician will help guide you to the appropriate resources for testing and/or treatment.
If you need a primary care physician, visit https://www.methodisthealth.org/primarycare
The Tennessee Coronavirus Public Information Line has been established by the Tennessee Department of Health. The phone number is 877-857-2945 — and it is available daily from 10 a.m. to 10 p.m. CST.
If you feel mildly sick, please stay at home. You should also try to stay away from people who are sick.
More from Your Health: I'm sick and worried about the coronavirus: Do I stay at home, call my physician or do I need to visit the ER?
COVID-19 FAQs
What is a coronavirus?
Coronaviruses are actually a large family of illnesses. Some cause illnesses — generally along the lines of a common cold — in humans, while others affect only animals, according to the CDC.
However, there are cases where an animal coronavirus mutates into a form that can infect and spread among humans, and the CDC believes that is what happened with the virus now known as COVID-19.
MERS (Middle East Respiratory Syndrome) and SARS (Severe Acute Respiratory Syndrome) are examples of coronaviruses that originated in animals and later spread to people.
How does COVID-19 spread?
The virus mainly spreads from person-to-person. The CDC says this likely happens in one of two ways — between people who are within close contact (about six-feet) of one another or through 'respiratory droplets' when an infected person sneezes or coughs.
It can also spread if someone touches a surface or object — a countertop or doorknob for example — that has the virus on it and then touches their mouth, nose or eyes.
Some have asked if COVID-19 can be spread through food. The CDC says there is no evidence to suggest it does, but it is important to wash your hands thoroughly with soap and water before preparing or eating food.
What are the symptoms?
The symptoms include fever, cough and shortness of breath — and they can show any time between two and 14 days after exposure to the virus.
Reported illnesses have ranged from mild symptoms to severe illness and death for confirmed coronavirus disease, according to the CDC.
Visit the CDC's COVID-19 website for more information about symptoms.
What do I do if I'm sick?
The CDC has a very specific set of steps they recommend if you're sick with COVID-19 or suspect you're infected with the virus. They are outlined below — but for further information click on the CDC Situation Summary at the bottom of this page.
If you think you have been exposed to COVID-19 and develop a fever and symptoms, such as cough or difficulty breathing, call your healthcare provider for medical advice.
Stay at home, except to get medical care, until you no longer pose a risk at infecting other — The time an infected person is considered contagious can vary. Details are outlined in the FAQ section of the CDC Situation Summary.
Stay away from other people in your home — This includes pets, if you have any.
Call ahead before your go to the doctor — This will allow a provider, like MLH, to prepare ahead of time and help keep others from getting infected or exposed to the virus.
Cover your coughs and sneezes
Clean your hands often
Try not to share personal household items
Clean frequently-touched surfaces on a daily basis
Monitor your symptoms — Seek medical attention immediately if your illness is getting worse.
How do I avoid the coronavirus?
The simplest answer is to avoid being exposed to the virus, but you don't have a way of knowing whether or not someone you are around is infected.
The CDC recommends avoiding people who are sick, avoid touching your eyes, nose and mouth, stay at home if you're sick, cover your cough or sneeze into a tissue — then throw it in the trash right away, clean and disinfect frequently-touched objects and surfaces, wash your hands with soap and water for at least 20 seconds, among other precautionary measures outlined in the CDC Situation Summary.
How many cases are there in the United States?
The CDC is tracking all confirmed and 'presumptive positive' cases with the United States. You can see their last informastion on this website.
CDC Situation Summary
The Centers for Disease Control and Prevention has created a database for the Coronavirus Disease 2019 outbreak. Within it you will find detailed information on the above-discussed topics, among many more resources.
Click the module below to expand and see the CDC's full situation summary:
SUBSCRIBE TO OUR BLOG
and you'll receive more health & wellness tips right in your inbox.
SUBSCRIBE NOW