Posted: February 24, 2022
We have somehow all adjusted to living with the volatility, uncertainty, complexity and ambiguity of the COVID-19 pandemic, including the limitations, restrictions, losses and challenges we have each and all encountered.
I want to begin this article with the reminder that Methodist EAP is available to you and your household members for personal, confidential, supportive counseling that is free as a benefit from your company. If you realize emotional support would be helpful, please call 901-683-5658 to schedule an appointment.
One of the many changes that the pandemic has led to for most of us is the practical need to cancel, postpone or delay travel plans. We need to be cautious, wear masks, social distance and stay current with vaccinations. Is there also another way to safely satisfy our need for adventure?
I want to remind everyone that "staycations" can help us feel refreshed as we experience culture and new food without leaving town.
According to Billboard Magazine, MEMPHIS is mentioned in more than 500 song lyrics and titles – more than any other city in the world? (Paris and Nashville, I'm looking at you!) While people travel from around the world to visit Memphis, I decided to list some of my favorite treasures of our city as a reminder for us to get out and experience what we have to offer.
Memphis attractions you should see
Explore the Mississippi River and all the treasures Downtown Memphis has to offer including:
Bass Pro Shops at the Pyramid
Beale Street (especially A. Schwab's and WC Handy House and Museum)
Belz Museum of Asian & Judaic Art
Blues Museum
Cossitt Library
Downtown Farmer's Market
Fire Museum of Memphis
Historic Clayborn Temple
I AM A MAN Plaza
Main Street Trolley
Memphis Railroad and Trolley Museum
Memphis Rock 'n' Soul Museum
Peabody Hotel
Riverboat cruises
Slave Haven Underground Railroad
The Cannon Center, the Orpheum, Halloran Center, Autozone Park, and Fed EX Forum
The Central Station Hotel
The Cotton Museum
The Mason Temple
The Metal Museum
The National Civil Rights Museum
Urban art all over the city – (thank you Paint Memphis)
WEVL Radio Station
Do you want more? Spend a weekend experiencing all that Memphis has to offer from entertainment centers, festivals and family-friendly attractions.

Agricenter International
Al Green's Full Gospel Tabernacle
Amro Music Store windows
Ballet Memphis
Beale Street Landing
Black Lodge, SpillitMemphis (at Black Lodge currently)
Broad Avenue
Brooks Museum
Burke's Bookstore
C. H. Nash Museum at Chucalissa
Center for Southern Folklore
Central Library (free film series and WYPL radio and TV stations)
Champion's Pharmacy and Herb Store
Cooper Young Festival
Crosstown Concourse (Crosstown Theatre, Church Health Center, the Green Room, WYXR – another community radio station)
Crystal Shrine Grotto
Dixon Gallery and Gardens
Elmwood Cemetery
Flashback Memphis windows
Germantown International Festival
GPAC
Graceland
Hattiloo Theatre
India Cultural Center and Temple (Eads)
India Fest
IndieMemphis
International Goat Days in Millington
Jewish Film Festival at Memphis Jewish Community Center
LeMoyne-Owen College, Sun Studio
Levitt Shell
Malco (HD Opera and plays)
Mallory Neely House
Memphis Barbecue Festival
Memphis Botanic Garden
Memphis Flyer
Memphis Greek Festival
Memphis Greenline Bike Trail
Memphis Health + Fitness Magazine (and all gyms!)
Memphis in May Festival
Memphis Symphony Orchestra
Memphis Zoo
MOSH (Museum of Science & History)
Novel Memphis
Opera Memphis
Otherlands Coffee Bar
Playhouse on the Square
Stax Museum of American Soul Music
Summer Avenue (including Jerusalem Market)
Tennessee Shakespeare
The Children's Museum, Circuit Playhouse, TheatreWorks
The Commercial Appeal
The Drum Shop
The Evergreen Theater
The Memphis & Arkansas Bridge
The Memphis & Shelby County Film and Television Commission
Theatre Memphis
Tiger Lane
University of Memphis (Italian Film Festival), Christian Brothers University, Rhodes College, Memphis Theological Seminary
Winchester Farmer's Market
WKNO
Woodruff Fontaine House Museum
There are also 150 parks in Memphis!
I really appreciate Tom Lee Park, Overton Park, Shelby Farms, Shelby Forest, Mud Island River Park and the Lichterman Nature Center.
SUBSCRIBE TO OUR BLOG
and you'll receive more health & wellness tips right in your inbox.
SUBSCRIBE NOW
Staycations are a practical and affordable way to add joy and zest even during a pandemic. I hope you take the time to visit some of your old favorites, or to venture out for some new adventures and to see some of the reasons tourists come here!

With Spring just around the corner, it's a perfect time to explore! Happy March!
In May 2022, I plan to retire after 32 years working at Methodist Healthcare and am so grateful that I live in the extraordinary city of Memphis. I love this city and especially the people! So for all of you who have made a beautiful difference in my life, I thank you!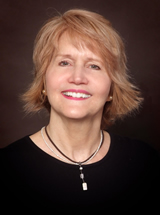 Susan Erdman, LCSW, CEAP
COUNSELOR
Susan Erdman has a master's degree in pastoral studies from Loyola University in New Orleans and a master's degree in social work from the University of Tennessee in Memphis. She has worked as an EAP counselor since the 1990s. Before her work in the EAP, she was a mental health specialist at Methodist University Hospital in the eating disorder and dual diagnosis programs. Previously, she worked as a Catholic sister in a retreat center and as a personnel manager in a department store in Honolulu, Hawaii. She is an avid reader and yoga and fitness fan, and she loves to travel in the Mid-South and beyond.