Widespread COVID-19 vaccinations can save lives and help our community begin to thrive once again. As we began to administer vaccines to our own Associates, we wanted to encourage vaccination adoption throughout the area.
The featured vaccine champions below are among the caregivers on the frontlines of COVID-19 patient care. They readily agreed to participate in order to help spread the word about the vaccine.
Do you have questions about the COVID-19 vaccine?
We want to provide you with accurate information about the vaccine, so we've identified and answered several of the most frequently asked questions.
Their testimonies are first-hand sources of information and comfort to those who are unsure about taking the vaccine. Every person who receives the vaccine can be a champion by sharing their story and encouraging others.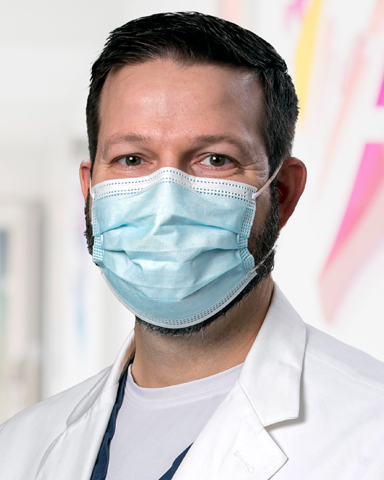 Ben Bowman, MD
Emergency Department, Methodist Le Bonheur Germantown Hospital
I believe the vaccine, in addition to wearing masks, socially distancing and hand washing, will be an important step to eventually ending the pandemic. I chose to get the vaccine because I believe it will help me better protect my family, my coworkers and my patients, as well as myself.
A day after I received the vaccine, my arm was a little bit sore and I felt a little tired, but I never felt sick. I never had a fever, chills or body aches. I didn't have to take any Tylenol or Ibuprofen, and my fatigue improved after I drank an extra cup of coffee.
I think it is important to understand that expected side effects are normal. It signals that your body is building protection against the virus.
---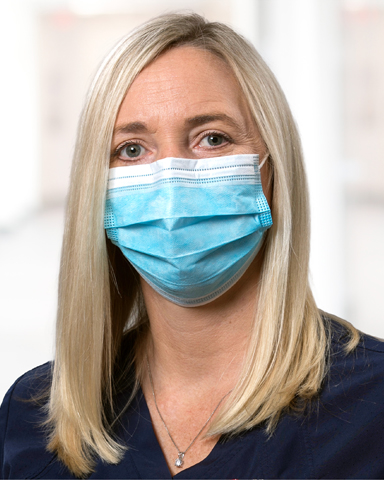 Gina Bryant, RN
Patient Care Coordinator, Methodist North Hospital
I think getting this vaccine is important, because it is the tool we need to change the course of this virus in our community. I chose to be vaccinated, so I could have a better chance of making it home to my family safely every night. I also chose to be vaccinated to ensure that I am ready and able to care for our patients.
When I received the vaccine, I felt an array of emotions, but mainly I felt hope for the future of our community. I had no side effects other than fatigue. However, fatigue can be seen as a good thing because it means your body has gone to work, making the antibodies needed to fight COVID-19. After a good night's rest, I felt better than ever.
---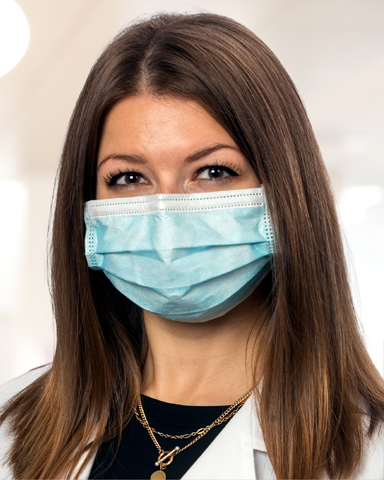 Sarah Krizan, PharmD, BCCCP
Clinical Pharmacy Specialist, Methodist South Hospital
Getting the COVID vaccine does more than protect just you. It can help to protect your family, friends and community. When you choose to get vaccinated, you're doing your part to help end a global pandemic. I chose to get vaccinated so I can keep showing up for my patients as well as my team. I chose to keep myself safe so I can keep my community safe.
Getting the COVID-19 vaccine actually hurt less than the flu shot for me. I had minimal muscle soreness. I went home after and was able to do a full power yoga flow and go on a long walk with my dog with no fatigue.
Chatting with my friends across the country who have gotten the vaccine, their experiences were similar to mine, and if they had side effects, they were very mild — similar to side effects of the flu shot — and went away quickly.
For me, getting the shot was a matter of assessing risk and benefit. Since I work in the ICU, I see the detrimental effects of COVID every day, and I knew that the risk of getting COVID was higher than the very remote risk of having a side effect from the vaccine. Getting the vaccine made me feel like I was doing my part in protecting my patients, my family and myself. I would make the same decision again in a heartbeat.
---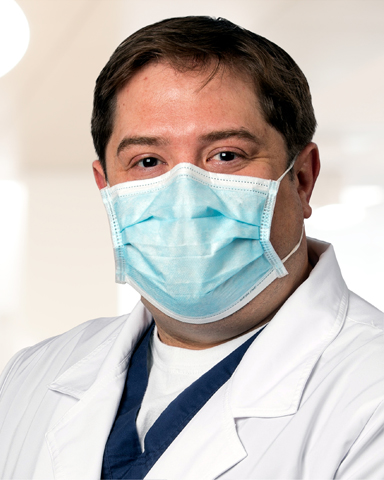 Eric Frost, RN
House Supervisor, Methodist South Hospital
It is important to get the COVID-19 vaccine because in order to stop this pandemic, we must use all the tools that are available. Masks, social distancing and this vaccine are among the tools that we can use to help slow the spread and, eventually, stop the virus.
I chose to get the COVID-19 vaccine because I do not want to risk spreading this virus to patients, family, friends or coworkers.
It didn't really hurt when I received the COVID-19 vaccine. It felt similar to other vaccines that I've received in the past. I experienced some soreness at the injection site, but I had no other side effects. The arm soreness was gone by the second day following the vaccine.
SUBSCRIBE TO OUR BLOG
and you'll receive more health & wellness tips right in your inbox.
SUBSCRIBE NOW
Joyce Gill
Environmental Services, Methodist University Hospital
I chose to get the vaccine because I don't want to get COVID.
I think it's important to protect myself and my family.
---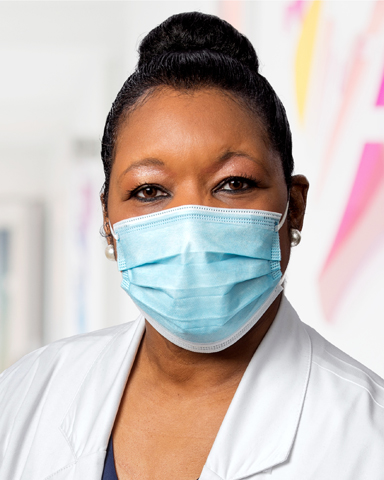 Ptosha Jackson, MSN, RN
Administrative Director of Nursing, Methodist Le Bonheur Germantown Hospital
I wanted to be an example for the community, my family and my coworkers. I wanted to help prevent the spread of the virus and be part of the solution. I wanted to be a part of the history making moment; that was very important to me.
I have had so many people in our hospital system, our community and my family ask about my well-being after getting the COVID-19 vaccine. I have told everyone that I have felt great and encouraged so many others to get the vaccine to slow/stop the spread. Some have told me they went ahead and got the vaccine since I encouraged them. They felt if Ptosha can do it, so can I.
I have only had one minor side effect and that has been a sore arm. It's an expected side effect but nothing major. I had a noticeable soreness at the injection site that lasted for about 24 hours. I was able to carry on with my normal work activities and went for an evening walk later that day. Other than that, I have had no other side effects.
---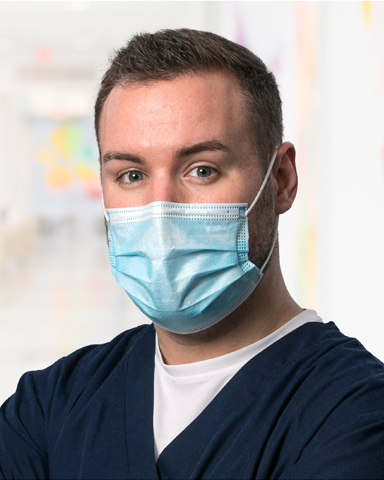 David Young-Winter
Administrative Nursing Supervisor, Methodist University Hospital
I chose to get the vaccine because I miss my community, and vaccinations are the quickest way to get back to being together again.
When I go the shot, I felt absolutely nothing from the needle itself, which is my experience with flu shots that are administered similarly.
The only "side effect" was a sore arm the next day, which was fun when my coworker decided to slap my shoulder and say, "Good Morning!"
Someone I went with did experience some mild itching. She's prone to allergies, but they gave her Benadryl and she was fine after.
---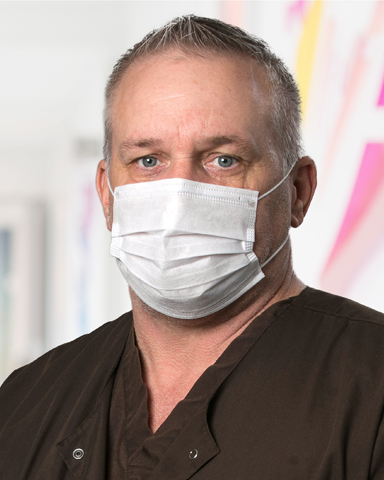 Bryan Malone
Emergency Department Unit Manager, Methodist Le Bonheur Germantown Hospital
Getting the vaccine is important so that we can have another barrier between us and the virus — and also to slow the spread so we can get back to some sort of normalcy.
One of the main reasons I got the vaccine is so I can spend time with my parents. They are older and I miss seeing them on a regular basis.
I was so excited to get the vaccine! I didn't actually even feel the shot itself. Later that first evening and the next day, I did have a sore shoulder at the injection site, but by bedtime the next day, it was not sore anymore. I experienced ZERO side effects other than that. It was a great experience.
---
Methodist Le Bonheur Healthcare Laundry Service Associates
Stanley Burton, Sandra Agnew and Michael Jones were some of the first of MLH Associates to receive the COVID-19 vaccine. They shared their stories about why it was important for them to become vaccinated.
---
Methodist Le Bonheur Healthcare Associates share their "Here's My Why"
Dozens of others have shared their "Here's My Why" stories as well. You can view them all here.