What sparks joy in your life?
What brings gladness and delight to your soul?
How often do you pause and savor these joyful moments?
Joy is often acknowledged when we are wonderfully overwhelmed with a new or awe-inspiring experience, like the birth of a child or a long-awaited reunion with a dear loved one, a transformative worship experience or a transcendent view in nature, a well-earned achievement or a long-awaited destination. Hopefully, we lean into these beautiful moments and fully experience the deep gladness they bring.
Unfortunately, in the rush of daily life and daily struggles, it is easy for us to overlook the joy that may be woven into our daily routines. This can include a stunning blue sky or a gentle breeze nudging a wind chime melody, a snuggle with a cute dog or an unexpected visit with a friend, a grateful thought or a thankful prayer. Noticing these small experiences of joy can generate awareness of more joyful moments. We know that joy feels good. Cultivating joy in our lives is good for us in every way. Joyful smiling and laughter provide health benefits, including lower blood pressure, calming the nervous system, relieving stress, and boosting our mood. Joy is both an element and an outcome for spiritual practices and growth. And noticing joy is a mindfulness practice in and of itself.
We can choose joy, not as a denial or avoidance of suffering, but with acceptance and understanding that life will always include sorrow and joy. Bishop Desmond Tutu addressed this reality with wisdom and clarity:
"Discovering more joy does not save us from the inevitability of hardship and heartbreak. In fact, we may cry more easily, but we will laugh more easily too. Perhaps we are just more alive. Yet as we discover more joy, we can face suffering in a way that ennobles rather than embitters. We have hardship without becoming hard. We have heartbreaks without being broken."
SUBSCRIBE TO OUR BLOG
and you'll receive more health & wellness tips right in your inbox.
SUBSCRIBE NOW
We can claim joy, to tune our eyes to see it and our whole selves to experience it. There are many ways to cultivate joy in our lives. Here are some ideas to get started:
Notice and enjoy the beauty in life's simple moments.
Pause to savor your morning coffee, feel the warmth of the sunshine through your window, notice the relaxing sensations of a hot shower, and share a smile with a stranger in the grocery store.
Explore ways to create and play.
Try a painting class, write a poem or short story, and dance like no one is watching. Creative expression is an incredible way to stay energized and maintain a healthy level of curiosity and wonder.
Practice mindfulness and gratitude
Begin the day with a smile and set an intention for your day. Take a walk in nature, engaging all of your senses. Accept what is beyond your control and focus on what is yours to manage. Give thanks for waking up this morning and for all that is working well in your body, life, and world.
Resist comparing yourself to others.
Recognize envy as it arises and remember that the success of others does not take away from your potential. Limit social media exposure. Practice compassion and kindness for yourself and for others.
Nourish and nurture the relationships and connections in your life.
Humans are social beings by nature – we are built for community. Research emphasizes the importance of relationships and community as positive contributors to overall well-being. Invest in deepening the quality of your connections with friends and family, and try to set healthy boundaries.
For help with life's sorrows or to discuss ideas for sparking joy in your life, contact the Methodist Employee Assistance office at 901-683-5658. Sessions are confidential and offered via tele-health and in person. We are here to help.
---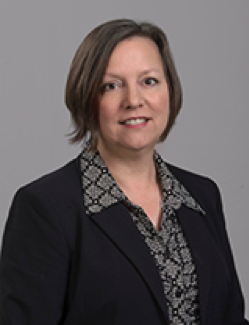 Renee Dillard, LCSW
Counselor
Renee Dillard is a Licensed Clinical Social Worker. A native Memphian, Renee earned her Bachelor of Arts in Psychology from Memphis State University, Masters of Science in Social Work from The University of Tennessee, and her Masters of Divinity from Memphis Theological Seminary. She is an Ordained Minister in the United Methodist Church. Renee has experience in behavioral health, grief and loss, and community-based social work. She is passionate about promoting healing and hope for individuals, families, and our community. Renee loves time with her family, meaningful conversations, getting lost in a good book, and exploring nature through a long walk on a beautiful day.