Most of our resolutions for the New Year focus on what we want to do – exercise more, change our diet, become more organized, spend less time on social media, and so on. Our enthusiasm for self-improvement is limitless, and the New Year seems like the perfect time to set and achieve every goal we make. Unfortunately, our enthusiasm and focus quickly fade, and we often feel discouraged and defeated. In fact, a body of research shows that at least 88 percent of New Year's resolutions never come to fruition.

Our values help us define what brings meaning and purpose to our lives and focus on what is most important. It is worth the time and effort to reflect on and prioritize our values for the New Year. This may be the year to focus less on what to do and focus more on who we want to be.
How to Define Your Values
According to Russ Harris, psychotherapist and trainer for Acceptance and Commitment Therapy (ACT), "Values are your heart's deepest desires for how you want to behave as a human being. Values are not about what you want to get or achieve; they are about how you want to behave or act on an ongoing basis; how you want to treat yourself, others and the world around you."

It helps to be specific and to choose the language that describes your core values. Consider a time in your life when you were aligned with your purpose. Reflect on the legacy you want to leave behind. While we do not typically like to think of our mortality, it is a helpful process to imagine what we want others to remember about us when we die. This often reveals our most profound values for how we want to live and who we want to be.
Author and Researcher Brene Brown offers these guiding questions when selecting your values and a list of values to consider.

Questions to ask when determining your core values:
Does this define me?
Is this who I am at my best?
Is this a filter that I use to make hard decisions?
SUBSCRIBE TO OUR BLOG
and you'll receive more health & wellness tips right in your inbox.
SUBSCRIBE NOW
How to Live Out Your Values
While you reflect, challenge yourself to determine which values resonate with you and choose three as a focus for the coming year. Post these on your refrigerator or bathroom mirror, or include them as a daily reminder on your phone. Allow these guiding values to become the foundation for every goal and action that follows. Before making your next decision, evaluate whether it aligns with your listed values.
My personal values of collaboration, compassion and well-being inform how I show up for the work I do as a counselor and minister. What values will remind you of your purpose and guide your actions this year?
Would you like assistance exploring what brings meaning and purpose to this season of your life? Contact the Employee Assistance Program at 901-683-5658 to utilize your free counseling benefit.
---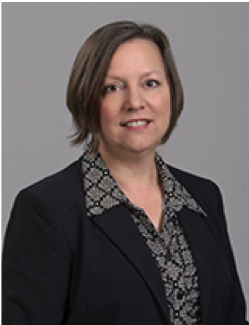 Renee Dillard, LCSW
Clinical Social Worker
Renee Dillard is a Licensed Clinical Social Worker. A native Memphian, Renee earned her Bachelor of Arts in Psychology from Memphis State University, her Masters of Science in Social Work from The University of Tennessee, and her Masters of Divinity from Memphis Theological Seminary. She is an Ordained Minister in the United Methodist Church. Renee has experience in behavioral health, grief and loss, and community-based social work. She is passionate about promoting healing and hope for individuals, families, and our community. Renee loves time with her family, meaningful conversations, getting lost in a good book, and exploring nature through a long walk on a beautiful day.