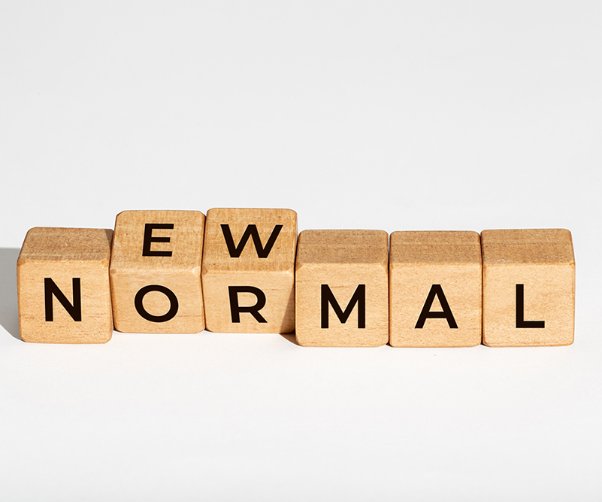 Mental Health
Have MAV? Mindfulness, attitude and vision can help prepare you for a return to normal.
As I approach my one year anniversary as the Director of the Methodist Healthcare EAP, I am amazed at how quickly the time has passed, especially since we have been in the midst of the COVID-19 pandemic.
The days seemed to run together because of my daily routine of getting ready for work, coming into work at the EAP office, leaving the office and going to walk with my daughter, coming home, eating dinner, watching HGTV or the Food Network for a bit, and going to bed. There was no going out to dinner or to the theater with friends and family; no parties or holiday gatherings to attend. I never utilized the pickup or delivery services offered by my local grocery store, but I would mask up and practice social distancing because I needed to be around people. I have always been a "people person" and thrive off of the energy of those around me.
On Tuesday, March 10, 2020, I attended the Living Well Network Breakfast, which is sponsored yearly by the Methodist Foundation. Approximately 700 people were in attendance. The talk of COVID-19 had really just begun, so we laughed over whether to shake hands or bump elbows. It was great to get to see colleagues from the behavioral health field.
Little did any of us know that the event would be the last event of the season. The world literally shut down that week.
The National Basketball Association (NBA) suspended its season beginning on Thursday, March 12th, after a player tested positive for COVID-19. Schools shut down for the remainder of the school year. Life as we knew it was over. For how long? None of us knew.
Fast forward to Tuesday, June 8, 2021, and I found myself attending the annual Living Well Network Breakfast, featuring Elizabeth Smart, with approximately 500 attending in person and another 200 joining the event virtually. It was held in the large ballroom at the convention center. Tables were properly socially distanced, masks were in place and we were served a boxed breakfast.
For me, it was the first time to have all of the Methodist EAP staff together since I had become the Director in August 2020. Again, it was wonderful to see and speak with colleagues that I had not had the opportunity to see in over a year. It was a monumental event for not only me, but for the other 500 people in attendance because it was the beginning of our return to our "new normal."
SUBSCRIBE TO OUR BLOG
and you'll receive more health & wellness tips right in your inbox.
SUBSCRIBE NOW
Many people are understandably reluctant to step out their door and re-enter society. Psychiatrist Dr. Arthur Bregma calls this fear "cave syndrome."
We have basically been in a cave protecting ourselves and others for the past 15 months. The thought of stepping out of the safety of our "cave" can be very anxiety-provoking for many people.
Now that social distancing guidelines are being lifted and masks are only recommended, how quickly will we gravitate back to public gatherings, sports events, and crowded restaurants and stores?
When Dr. Bregma notices that his patients are reluctant to leave their home, he teaches them his MAV system, which stands for "mindfulness, attitude and vision."
The steps are as follows:
Be mindful about what is bothering you and focus on narrowing down what it is.
Once you know what is making you nervous, it is time to start developing a positive attitude. Have a positive mindset and believe good things are going to happen to you.
Lastly, visualize your goals and what you can accomplish when you leave the safety of your home.
As Dr. Bregma said, "The longer people are in their cave, the harder it is to get out."
I think there is wisdom in Dr. Bregma's words. A reluctance to return to "normal" is a normal feeling after all we have experienced in the past 15 months.
Although front-line workers and first responders have been "in-person" on the job daily since the beginning of the pandemic, many of us have worked remotely and may experience anxiety about returning physically to the workplace. A reluctance to enter a crowded restaurant or sporting event is normal.
As Dr. Bregma's MAV system teaches us, we need to identify our fears, develop a positive attitude, visualize our goals, and step forth with a plan to accomplish what we have set out to do.
If you need assistance with your return to normal, please remember that the Methodist Healthcare Employee Assistance Program (EAP) is here to assist in your transition. EAP services continue to be easier to access and utilize because all services are being rendered via telehealth only at this time.
Please do not hesitate to reach out to us at 901-683-5658 and inquire as to how we can best be of service to you and/or your family members.
---
Sandra Worlow, LCSW
Director of EAP & Community Behavioral Health
Sandra Worlow received her Bachelor's degree in Sociology from Arkansas State University and her Master of Science degree in Social Work from University of Tennessee – Knoxville, Memphis Branch. She is a Licensed Clinical/Certified Social Worker in Tennessee, Arkansas and Mississippi. Sandra is originally from Northeast Arkansas and has worked in a variety of settings in the MidSouth area as both an administrator and as a clinician. n her spare time, she enjoys walks with her daughter, reading and travel.
Help is available for everyone
If your employer doesn't offer EAP services, the Living Well Network is here to help.
LWN connects people to behavioral health resources, educates people about mental health and advocates for more communication and resources for mental health.