In the workplace, even strong and cohesive teams may experience various types of conflict. Workplace conflict may come in several forms, such as personality and style differences, misunderstanding of roles, and disagreement on how decisions are approached. This conflict can undermine trust and have lasting consequences if not appropriately managed.
None of us are born knowing how to deal with differences of opinion or arguments. The skills involved in managing conflict are often learned behaviors, and the good news is that conflict resolution includes a set of skills anyone can learn. Discover how you can manage conflict at work through a few practical steps you can practice right now.
Resolving Conflict Through Active Listening
Active listening is important for resolving conflicts because it enables you to demonstrate that you understand what the other person is saying and how they feel. Active listening is simply restating what the other person has said in your own words. Active listening is a way of checking whether your understanding is correct. Active listening is not the same as agreement. It is a way of demonstrating that you intend to hear and understand another's point of view.
Benefits of Active Listening:
It feels good when another person makes an effort to understand what you are thinking and feeling. It creates good feelings about the other person and makes you feel better.


Restating what you've heard, and checking for understanding, promotes better communication and produces fewer misunderstandings.


Responding with active listening has a calming effect in an emotional situation.
Steps to De-escalate Conflict at Work
Most of us have witnessed conflict at work. Before you even realize it, the conflict has blown out of proportion. These situations occur when we fail as leaders and colleagues to practice de-escalation methods. Below are a few ways you can de-escalate the next argument or confrontation in the workplace.
Stick with "I" statements; avoid "you" statements
Avoid name-calling and sarcastic remarks
Soften your tone and no shouting
Take a time-out ("Let's take a break and cool down")
Acknowledge the other person's point of view (acknowledgment doesn't equal agreement)
Avoid defensive body language (rolling eyes, crossing arms in front of the body, tapping foot, heavy breathing)
Stick to the facts and be specific; avoid generalization and veering off topic.
SUBSCRIBE TO OUR BLOG
and you'll receive more health & wellness tips right in your inbox.
SUBSCRIBE NOW
Strategies to Prevent Conflict Before it Happens
Now that you have a few new conflict resolution tactics in case conflict arises at work, it's important to be aware and take steps to avoid unnecessary conflict. Here are just a few methods to prevent conflict from happening:
Bring issues out in the open before they become problems.
Be aware of people's triggers and respond to them when you notice them.
Have a process for resolving conflicts in your workplace. Consider bringing up conflict management at a meeting and agree on what should be done in case of differing viewpoints.
For assistance managing conflict or learning more about conflict resolution skills, contact Methodist Healthcare EAP at 901-683-5658 or visit www.methodisteapcanhelp.org.
---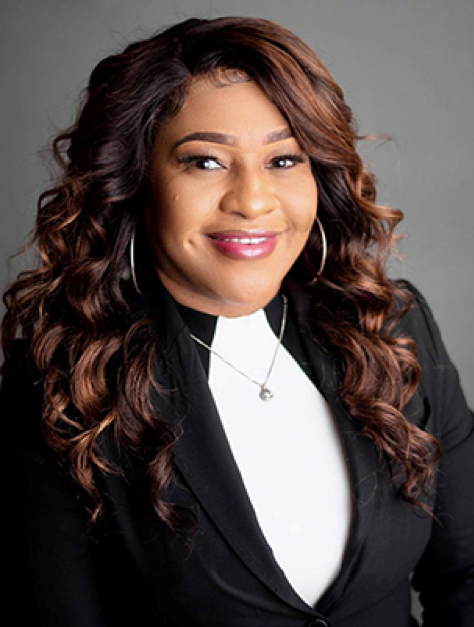 Elizabeth Drain, LPC-MHSP, NCC, CEAP
Counselor
Elizabeth Drain is a Licensed Professional Counselor. She is a native Memphian and earned her Masters of Science in Clinical Mental Health Counseling from Freed-Hardeman University. Elizabeth possesses a highly effective combination of experiences across a broad range of individual/family counseling, behavior management, crisis management, and case management that spans community mental/behavioral health, juvenile justice, residential, and therapeutic foster care. Elizabeth has a passion for problem-solving and providing support to clients to enhance well-being and positive outcomes. She enjoys learning, shopping, and spending time with family and friends in her spare time.