Life is full of transitions, both big and small. Some transitions are planned, while others are unexpected. But no matter how they happen, transitions can be challenging. Many people are going through life transitions right now. If you're going through a life transition, you're not alone. And there are strategies you can implement into your daily life to cope and thrive.

Some of The Most Common Life Transitions
Starting a new job: This can be a time of great excitement, but it can also be stressful. You're learning new things, meeting new people, and trying to make a good impression.
Getting married: This is a major life change that can bring a lot of joy. But it can also be challenging to adjust to your new role as a spouse.
Having a baby: This is a life-changing event that can be both exciting and overwhelming. You're responsible for a new life, and you're learning how to be a parent.
Moving to a new city: This can be a great adventure, but it can also be stressful. You're leaving behind your old friends and familiar surroundings, and you're trying to find your way in a new place.
Retirement: This is a time of great change, both financially and emotionally. You're no longer working, and you have to find new ways to fill your time.
Transitions in life are frequently challenging, but they may also be advantageous. They provide us a chance to evaluate the course our lives are on. They offer an opportunity to develop and learn. Our team of mental health professionals has compiled the following strategies that could make your next transition more enjoyable.
SUBSCRIBE TO OUR BLOG
and you'll receive more health & wellness tips right in your inbox.
SUBSCRIBE NOW
8 Coping Strategies for Life Transitions
1. Accept Change as a Normal Part of Life
Transitions in life are the easiest for those who possess this attitude.
2. Identify and Express Your Feelings
While trying to push away feelings of fear and anxiety is normal, acknowledging them can help you get over them faster. Make them real by writing them down and taking time to reflect on them. You can reduce their influence over you by acknowledging and expressing these emotions.
3. Focus on the Payoff
Consider the lessons you have taken away from previous life transitions. Recall the steps you took and what you learned and achieved at each stage. Such changes can offer useful time for self-reflection, learning to overcome fears and dealing with uncertainty.
4. Expect to Be Uncomfortable
A time of transition can be confusing and disorienting. It is normal to feel insecure and anxious. These feelings are part of the process, and they will pass.
5. Stay Sober
It is not a good idea to use alcohol or drugs at this difficult and confusing time. It might make things even more challenging.
6. Build Your Support System
Seek the support of friends and family members. A transitional period is a great opportunity to seek a counselor's assistance. They can guide you through the transition process in a safe and supportive environment.
7. Acknowledge What You Are Leaving Behind
The first step towards accepting the new is to accept and let go of the past to make room for the new.
8. Take One Step at a Time
It's normal to feel as though your life is out of control. Find one tiny thing you can control right now to help you feel more in control.
If you are navigating a life transition, EAP can help. Contact us at 901-683-5658 or www.methodisteapcanhelp.org
---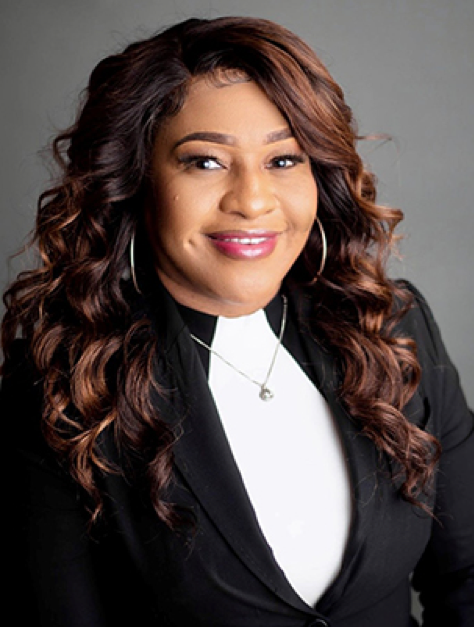 Elizabeth Drain, LPC-MHSP, NCC, CEAP
Counselor
Elizabeth Drain is a Licensed Professional Counselor and mental health services provider licensed in Tennessee and Kentucky. She is certified by the National Board for Certified Counselors and is a Certified Employee Assistance Professional. Elizabeth is a native Memphian and earned her Master of Science in Clinical Mental Health Counseling from Freed-Hardeman University. She has had the pleasure of helping clients navigate challenges with depression, anxiety, stress, grief and loss, work/life balance and family/ marital/relationship problems. As a counselor, her priority is to create a therapeutic atmosphere that promotes growth and positive change. Elizabeth's goal is to help clients become the healthiest version of themselves and live the life they desire. She enjoys learning, shopping, and spending time with family and friends in her spare time.
---
Attribution
Laurie Cope. (2002). Managing Difficult Life Transitions. John Wiley & Sons Inc.