The pandemic has brought about various changes for us individually and collectively. Change can increase stress in our personal and professional lives, but can also bring growth opportunities. Even when we can see the advantages that come with change, it can be hard to say goodbye to what's changing. There are several reasons why people resist change, including preference for the familiar, fear of the unknown, and all-or-nothing thinking, to name a few.
William Bridges was an organizational consultant and American author of "Transitions." He emphasized the importance of understanding transitions as a key for organizations to succeed in making changes. This concept can be applied in our personal lives as well. Change is the external event or situation that happens to us. Transition is the internal psychological process we go through to adjust to changes in our lives. There are three stages of transition:
The Ending
You and others are likely to lose something or give something up whenever a change occurs. That "something" may be external (finances, personal space or tangible things) or internal (your sense of control, personal beliefs or expectations of others). Ask yourself the following two questions during The Ending stage:
What will I have to let go of for the change to happen?
Who else might stand to lose something in this change?
The Neutral Zone
The Neutral Zone is the very core of the transition process and deals with what comes after letting go. This is the place and time when the old habits that are no longer useful to the situation end and new, better-adapted patterns of habit begin to form. It's important to understand the Neutral Zone because you're likely to rush through it and become discouraged if you don't expect it or understand its significance. You may become anxious and try to abandon the situation or interpret the ambivalence you feel as a sign that something is wrong with you.
SUBSCRIBE TO OUR BLOG
and you'll receive more health & wellness tips right in your inbox.
SUBSCRIBE NOW
The New Beginning
The New Beginning is when you commit and become the new person that the new situation demands. This only happens once you accept The Ending and spent some time in the Neutral Zone.
Change is a natural part of life that we all experience from time to time. Recognize that your resistance, anxiety and stress are a normal part of the change process. Focus on potential gains of change and address the losses. Identify the things you can control, and look for the positive benefits of embracing change rather than focusing on the negative. Reflect on the experience and seek ways to learn from it to help prepare for the next change.
If you would like to talk to a counselor about managing changes in your life, Methodist Healthcare EAP offers free and confidential counseling to you and members of your household. Please call us today at (901) 683-5658 or toll-free 1-800-880-5658 to schedule an appointment.
---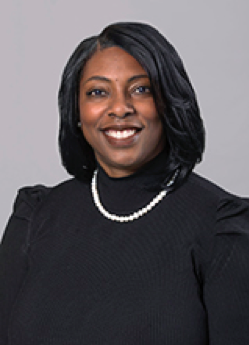 Karole Shorter
Counselor
Karole Shorter is a Licensed Clinical Social Worker and Certified Employee Assistance Professional with over 20 years of counseling experience. She received her Bachelor's in Social Work from Florida A & M University and her Master's in Social Work from Florida State University. She has been a counselor at Methodist Healthcare EAP since 2006.