Health, happiness, and high performance are grounded in how we manage our energy. The happiest and most productive people can fully engage in the challenge at hand, disengage and seek renewal. Energy is the key to all aspects of our lives: it is up to us to manage our time, money, and energy!
How do we become fully engaged? We must be physically energized, emotionally connected, mentally focused, and spiritually aligned to be the happiest, highest performing, and healthiest people.
Tips to become fully energized:

Physical Needs:
Exercise – The American Heart Association recommends getting 30 minutes of exercise five days a week. Try adding 30 minutes of exercise into your daily routine.
Sleep - The American Heart Association recommends getting 7-9 hours of sleep per night. Try turning off electronics 1 hour before bedtime.
Water – Staying hydrated is good for our body and brain. Try adding fruit for a different taste.
Emotional Needs:
Positive self-talk – Surround yourself with positive people and speak kindly to yourself.
Counseling – Contact Methodist Le Bonheur Healthcare Employee Assistance Program (EAP) or another mental health professional to begin your counseling journey.
Compassion – Try showing small acts of kindness to yourself and others.
Spiritual Needs:
Belonging – Our connections with family, friends, faith community, and faith practices shape our sense of self and understanding of others.
Meaning – Spend some time considering what brings meaning and purpose to your life and develop practices to keep moving in that direction.
Service – Giving back and helping others boosts our sense of connection and well-being. Try serving your community at least once a month.
SUBSCRIBE TO OUR BLOG
and you'll receive more health & wellness tips right in your inbox.
SUBSCRIBE NOW
If your energy is low, ask yourself, are your physical, emotional, and spiritual needs being met? Be intentional with implementing some of the tips suggested above, and remember EAP as a resource for assistance. An EAP counselor can help you create a plan to renew your health, happiness, and performance as you become fully energized.
The Employee Assistance Program is a benefit to you and your household members. EAP provides confidential, professional assessment, referral and brief counseling services to you and your dependents. It is paid for by your employer. The EAP is now offering in-person visits and the continued option of telehealth. Contact Methodist EAP at 901-683-5658 to set up a session to discuss your energy!
---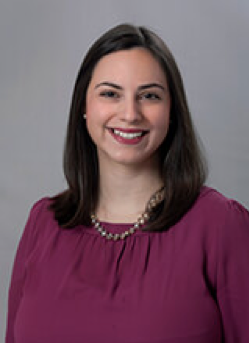 Alice White, LCSW
Counselor
Alice Hiatt is a Licensed Clinical Social Worker (LCSW) who has experience working with clients with anxiety, depression and crisis situations. She earned her Bachelor's and Master's degree in Social Work from the University of Southern Mississippi. Alice is a native Memphian who began her career in Memphis at Youth Villages working with children who have severe emotional and behavioral problems. She has worked as a mobile crisis specialist working with clients experiencing mental health crises. In her spare time, she enjoys taking her dog on walks, reading, and going to concerts.