Can you feel it? It's in the air! Spring is coming! As the weather changes and we experience more warmth and sunlight, it's a good reminder of life's natural ebbs and flows. Just like the different seasons, we all go through periods of change and adjustment. Navigating these transitions can be difficult, but it's a crucial skill to develop. By intentionally practicing resilience and adaptability, we can better manage the highs and lows of each new season.


Identifying Your Season of Life
Some of you may be in a personal "winter," representing reflection, hibernation and planning. Many could be in a unique "spring," representing hope, new beginnings, and learning. Others may be in a personal "summer," meaning reward, celebration and fulfillment, or you could be in a "fall" of your life, representing survival, mistakes, and problems.
No matter where you are in your seasons, one thing that you can be sure of is that the seasons will change.
SUBSCRIBE TO OUR BLOG
and you'll receive more health & wellness tips right in your inbox.
SUBSCRIBE NOW
Self-Care Tips for All of Life's Seasons

Take Care of Your Body
Overall, taking care of your body is vital to navigating life transitions. When your physical health declines, that becomes your life's focus. You cannot appropriately deal with other aspects of your life when you are sick. When your physical health is stable or improving, you have the energy to endure the process of change. Here are just a few ways you can care for your body:
1. Stay Active - Being physically active can improve your brain health and your ability to do everyday activities.
2. Eat Healthy - Eating healthy foods can reduce the risk of diseases and help your body function appropriately.
3. Continue Your Medication - Taking appropriate medication and supplements can help manage health conditions and prevent sickness.


Take Care of Your Mind
In general, taking care of your mind will help transitioning be more manageable. If you are healthy mentally, you can take on challenges that will surely come with change. Here are three ways you can care for your mind:
1. Address Your Past - Deal with your past by taking the time to address issues that have impacted you. We often struggle in the present and future because of issues from our past.
2. Choose Gratitude - Find the joy in the "here and now" by identifying current aspects of your life that are good. If you look hard enough, you can always find a reason to be grateful. Celebrate the small wins!
3. Plan Ahead - Plan for the future by spending time identifying realistic goals and reasonable steps to accomplish those goals. Having something to look forward to can motivate us not to give up between seasons.


Take Care of Your Environment
Taking care of your personal environment is crucial for maintaining good mental health, which includes being mindful of your physical space, relationships, and daily activities. By making conscious choices about these factors, you can create a supportive and nurturing environment that promotes your well-being.
1. Clean Your Space - Clean your space by purging items you don't need. Cleaning your personal and professional spaces will reduce distractions and increase organization.
2. Improve Your Space - Add items and spaces that improve your mood, bring you joy and help you effectively manage aspects of your life.
3. Plan Your Interactions - Adjust interactions with others by reducing interaction with those that impact you negatively and increasing interaction with those that affect you positively.
Utilizing all of these tips can help you navigate the ebbs and flows of transition. Remember, we all deal with changes in our lives. Actively doing what you can to prepare for changes or respond positively can make a big difference in your experiences while shifting to the next season.


Receive Support for Your Transitions
You do not have to navigate life transitions alone. The Employee Assistance program is here to help! We provide therapeutic support for transitions, big and small. If it matters to you, it's worth talking about with one of our experienced EAP counselors.

To make an appointment with an EAP counselor, call 901-683-5658, or go to www.methodisteapcanhelp.org.
---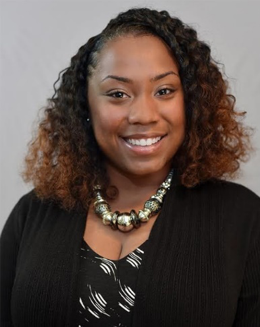 Tera Brownlee, LPC-MHSP
Counselor
Tera Brownlee is a Licensed Professional Counselor with the designation of Mental Health Services Provider. She received her bachelor's degree in Psychology from the University of Tennessee at Knoxville and her Master's degree in Clinical Rehabilitation Counseling from the University of Memphis. Tera has experience counseling children, teens, and adults in various inpatient and outpatient settings. She is passionate about walking alongside clients as they heal and helping them navigate life transitions. Tera is a native Memphian and enjoys reading, spending time with family, traveling, and attending live entertainment shows.