Posted: September 22, 2021
One of the biggest challenges expressed throughout this pandemic is to develop new coping skills, because the possibility of contracting COVID-19 has kept us from continuing "what used to work" pre-pandemic. The freedom in this conundrum comes in realizing that we are not bound by what used to work, and we now have to opportunity to explore what could work.
Today, I'd like to focus on one of the most important parts of our physical and mental health – exercise. Sometimes exercise can be difficult to maintain due to our schedules, lack of access to a gym (or not feeling comfortable attending), not having anyone to train with, loss of motivation early on when not seeing results, time constraints, pre-existing health issues, etc. . .
I've been an athlete my whole life including Track & Field and Rugby in college, and participating in Spartan Races during graduate school. When I became stressed, working out with or without weights was always my go-to. However, earlier this year I encountered some health issues that pushed my heart rate above 175 bpm when I attempted to workout. I was initially devastated and helpless because so much of my identity had been wrapped up in looking at physical fitness from a specific perspective, but in the words of Viktor Frankl, "When we are no longer able to change a situation, we are challenged to change ourselves."
Despite my love of sports and working out, I had never been a flexible person, so I took this opportunity to try stretching as a replacement for my dynamic workouts. Even when I was not sure how to form a routine, I found multiple apps that provide 5 to 30 minute stretching routines for free! Before I knew it, I was hooked. I now utilize stretching as a focus rather than just a warmup or cool down, and my shift in how I viewed it broadened its benefits for me. Some of the highlights that I noticed initially were:
I was able to feel slight amounts of progress within a week, which incited a sense of pride and encouraged me to continue
I realized that I could stretch almost any time and almost anywhere because there are both large stretches and small stretches
I was able to integrate mindfulness more easily as I focused on different areas of my body
Many of us find ourselves sitting more, spending more time behind a computer, engaging through teleconferencing. Some other great impacts of stretching are that it can:
Reduce back pain caused by sitting for long periods of time
Improve posture
Help reduce the risk of developing carpal tunnel syndrome (especially when stretching throughout the day)
SUBSCRIBE TO OUR BLOG
and you'll receive more health & wellness tips right in your inbox.
SUBSCRIBE NOW
Regardless of your level of fitness, or what kind of position you work in, there are a variety of stretches that you can do at home, in the shower, at your desk (even during video conferences), and each stretch only takes a few seconds to do! I would encourage you to research healthy stretches that would best benefit areas where you experience a lot of tension, and here are some resources to get you started:
Apps

FitOn (workouts and stretches)
Stretching
Stretching Routines
I invite you to practice stretching your own definition of self-care, and to consider implementing a stretching practice for yourself. Remember not to compare yourself to others and what they can do, but only to yourself and who you were yesterday. And know that even on the days when you feel like you have taken a few steps backward, you can use those extra steps to launch yourself even further forward!
If you want to explore and develop new coping strategies to manage the stress in your life, please contact EAP at 901-683-5658 or www.methodisteapcanhelp.org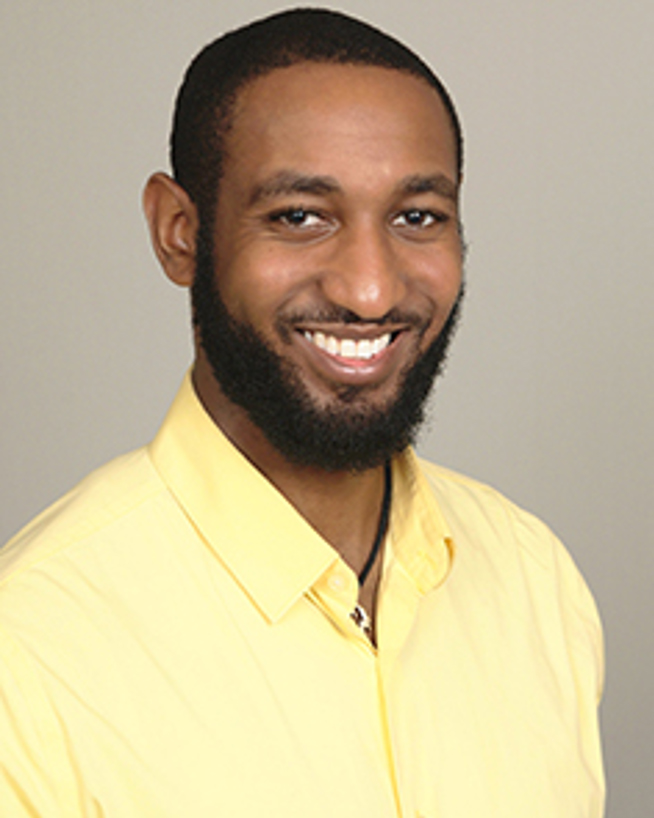 Jared Davis, LPC-MHSP, NCC
Counselor
Jared Davis is a Licensed Professional Counselor with a Mental Health Services Provider designation. He received both his Bachelor's degree in Psychology and his Master's degree in Counseling with a concentration in Couples/Marriage and Family Counseling in addition to his Individual Counseling training from East Tennessee State University. Jared has experience counseling children, teens, adults, and geriatric clients in inpatient and outpatient facilities. He has worked with clients with a wide scope of mental health issues, personality disorders, and substance abuse issues. He works with clients to help them increase their self-awareness and broaden their perspectives as he walks through the therapeutic process with them. Jared has moved a lot due to being a "military brat," but is glad to call Memphis home now. He enjoys spending time with his family, learning new languages, and travelling.