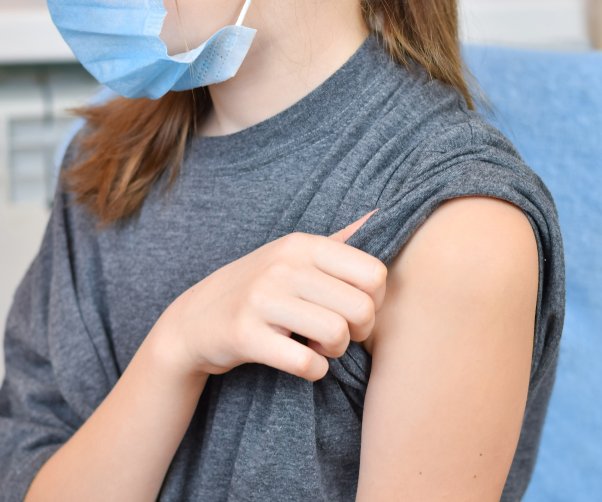 General Wellness
What parents need to know about COVID-19 vaccine authorization for children 12 and up
The United States Food and Drug Administration (FDA) recently authorized use of the Pfizer-BioNTech vaccine in adolescents ages 12 and older.
What will this mean for children and what information do parents need to know to make informed choices?
Le Bonheur and University of Tennessee Health Science Center Division Chief of Pediatric Infectious Diseases, Dr. Sandy Arnold, answers some of the most common questions we've heard from parents.
Q: What's the latest on vaccines for kids?
The current FDA decision opens the Pfizer-BioNTech vaccine for adolescents in the 12-15 age bracket. The Pfizer-BioNTech vaccine is already available for teens 16 and older.
Moderna expects results soon from its own clinical trial involving adolescents in the 12-17 age range.
Q: Is this Pfizer vaccine for 12 and older different from the one adults get?
This vaccine is the same that adults have been receiving for many months now and requires two doses for the best level of protection against COVID-19.
SUBSCRIBE TO OUR BLOG
and you'll receive more health & wellness tips right in your inbox.
SUBSCRIBE NOW
Q: What are the side effects?
During clinical trials, side effects in 12-15 year olds were mild and very similar to those in the 16-25 age range: soreness at the site of injection, fever, body aches and chills that typically only lasted a day or two after getting the vaccine. Just as with adults, it typically takes two weeks after receiving the second dose to build protection (immunity) against COVID-19.
Q: If my child already had coronavirus, should they still get a vaccine?
For adults, vaccination has been recommended in individuals who have previously had COVID-19. Although reinfection is rare, it can occur and the immunity provided by vaccination is much more potent and long-lasting than that from natural infection. Vaccine immunity also appears to provide better cross protection against coronavirus variants that are present in the U.S. and around the world. While we don't have specific data on this for children, the FDA will likely recommend vaccination even among those who have been infected previously for the above-mentioned reasons. Some people have chosen to wait 90 days after natural infection to be vaccinated, but it is not harmful to be vaccinated after infection and it can be done at any time after infection.
---
To read the full blog post with additional questions and answers, visit the Le Bonheur Children's Hospital Practical Parenting blog.