Many of us struggle to balance our personal and professional lives, especially since we started working from home during the pandemic and the boundaries became blurry. Some continued to work remotely, while others returned to the office full-time. This experience has taught us that we must make the necessary changes and adjust as our circumstances change to maintain a sense of calm in the midst of chaos.

Redefining Work-Life Balance
What comes to mind when you hear the term "work-life balance"? You might be surprised to hear it doesn't mean scheduling an equal amount of time for work and personal activities. We know that's unrealistic and can be unrewarding. The best work-life balance is different for each of us because we have different competing priorities that change at different stages in our lives. The fact is there is no one-size-fits-all balance we should be striving for. The right balance for you will change over time.
The core of effective work-life balance includes daily achievement and enjoyment. You can't have one without the other if you hope to live a rich and satisfying life. It's what drives us to do the things we do, even when we think we have nothing left to give. How often have you worked all day, taken kids to activities, prepared dinner and done household chores, in addition to all the other things it takes to keep a household running smoothly? It's a great feeling when you can check off items on your to-do list or accomplish a more daunting task like a graduation or a promotion at work. However, neglecting your needs or enjoyment can leave you feeling empty and resentful.


Embracing the Evolving Balance
Living an unbalanced life can lead people who consider themselves successful in one area to find that they are unhappy or not as happy as expected once they attain their idea of success. It can also have a negative impact on your physical and mental health over time, including poor sleep, decreased productivity, irritability and anxiety.
If you're feeling overworked and on the brink of burnout, you are not alone. Several aspects of daily life are out of your control, so focus on the things within your control.


Here are a few tips for achieving work-life balance:


Explore Your Priorities - Start by exploring, identifying and prioritizing the things that matter to you.
Create a Recharge Schedule - Establish a schedule that includes time with family, friends and activities that help you re-charge. Doing so can add extra incentive to manage your time and incorporate some of the things you enjoy.
Eliminate Draining Activities - Re-evaluate activities that drain you of your time and energy.
Set Boundaries - Set boundaries with people who don't enhance your career or personal life, and use that time and energy for things that matter to you.
Practice Self-Care - Ensure you get enough rest, eat nutritionally balanced meals and exercise regularly. These daily habits will give you the energy to meet your goals while increasing feelings of achievement and enjoyment.
The thought of making multiple big changes at once can be overwhelming and lead you to become stagnant. Start with one realistic goal at a time and gradually add other activities to your list.
SUBSCRIBE TO OUR BLOG
and you'll receive more health & wellness tips right in your inbox.
SUBSCRIBE NOW
Seeking Help: Resources for Work-Life Balance Support
If you struggle with work-life balance, help is just a phone call away. Methodist Healthcare EAP offers free and confidential counseling to help navigate life's challenges. Please call us today at (901) 683-5658 and schedule an appointment to meet with one of our qualified counselors.
---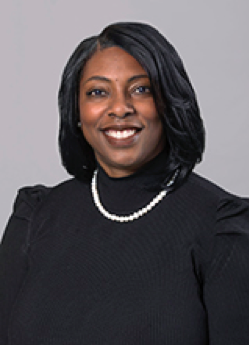 Karole Shorter LCSW, CEAP
Supervisor, Counselor
Karole Shorter is a Licensed Clinical Social Worker and Certified Employee Assistance Professional with over 20 years of counseling experience. She has a bachelor's degree in social work from Florida A&M University and a master's degree in social work from Florida State University. She joined the Methodist Healthcare EAP team in 2006 and was promoted to supervisor in 2019.