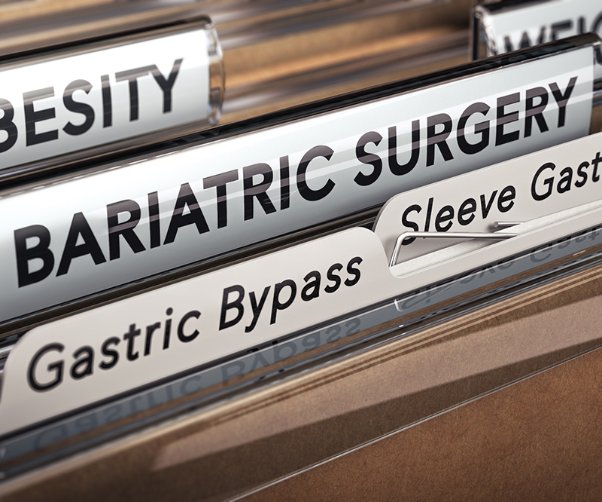 Weight Loss
Bariatric surgery and COVID-19: Why the coronavirus is sparking interest in weight loss surgery
Posted: November 10, 2020
As we embark on the eighth month of the pandemic's impact on the United States, COVID-19 has now impacted the lives of more than 8 million Americans — or almost 2.5% of the population. By now, you likely know someone who has tested positive for the virus, which has created a heightened awareness regarding the personal risk of exposure.
When the CDC publishes a list of risk factors, people take notice and stop to think "how does this impact me?" — or "am I more vulnerable than I could be?"
For those who identify risk factors in themselves, the question then becomes, "how can I decrease my risk?"
Obesity has been identified as a risk factor that can lead to worse outcomes for those who contract COVID-19. With almost 40% of Americans suffering from obesity, a new trend began to emerge — people exploring bariatric surgery.
Weight loss surgery is the most impactful and best long-term weight loss therapy. It is backed by years of research and clinical trials, comparing surgery to medication or medically-supervised dieting.
Even with good data to support the practice, only 1% of those that qualify for surgery actually undergo it each year. This under usage is due to many reasons — access to care, insurance coverage, lack of awareness of the effectiveness of surgery, etc.
However, many people suffering from obesity do not recognize the importance of aggressively treating it — and the impact it has on overall health. Instead, doctors and patients have focused on treating high blood pressure, diabetes or other weight-related medical issues instead of looking at and attacking the source of the problem.
With obesity being directly observed as a risk factor for COVID-19, both physicians and patients are now recognizing how treating obesity in an aggressive, effective manner can have a direct impact on personal health and safety. Many surgeons throughout the country have seen an uptick in patients signing up for informational seminars about bariatric surgery and making consultation appointments to discuss their surgical options. New patients have been quoted as taking this step now to decrease their COVID-19 risk or to increase their safety during this uncertain time.
SUBSCRIBE TO OUR BLOG
and you'll receive more health & wellness tips right in your inbox.
SUBSCRIBE NOW
The American Society for Metabolic and Bariatric Surgery (ASMBS) published a statement in June entitled "Safer Through Surgery" — which stresses the concept that surgery for obesity should be viewed as essential during the pandemic, since it is the best way to reverse the negative health effects of increased weight. Bariatric surgery has been proven to be just as safe as many other common surgical procedures, and thus the risk/benefit of bariatric surgery favors highly for people's overall health.
In addition to surgical treatment of obesity, other weight loss strategies are being discussed. These include pressures on the food industry to improve access to healthy, affordable and well-balanced foods to treat and combat obesity. In the United Kingdom, it was discovered that 70% of critically ill patients in the ICU with COVID-19 were overweight or obese. That led to heavy scrutinization of the food industry, along with a push for it to be more accountable in providing foods that improve our health, while limiting those that worsen it.
This pandemic has also created an economic crisis that disproportionately affects the most vulnerable populations. Mobility, social interactions and access to fresh, healthy foods have all been severely limited in these times. As we move forward, these factors stand to worsen the obesity epidemic, making it that much more important to view weight management as treating the patient as an individual person — not just as a set of diagnoses.
In the last few years, many insurance companies have recognized that it is less costly to help patients lose weight than it is to pay for obesity-related conditions such as diabetes, high cholesterol, heart failure and joint replacements. After seeing the impact that this pandemic has had on people with weight issues, more companies will likely follow suit.
Currently, several studies support the use of weight loss medications for treatment of obesity and more studies are on the way. Obesity is no longer a disease that must be "tolerated" or "lived with" — and the horizon is broad looking forward.
---
If you'd like to learn more about medical weight loss and weight management, click below to take our health risk assessment.
Want to learn more about surgical and non-surgical weight loss options?
The UT Methodist Physicians Weight Management and Wellness Center provides expert guidance and a holistic, all-encompassing approach to weight loss.