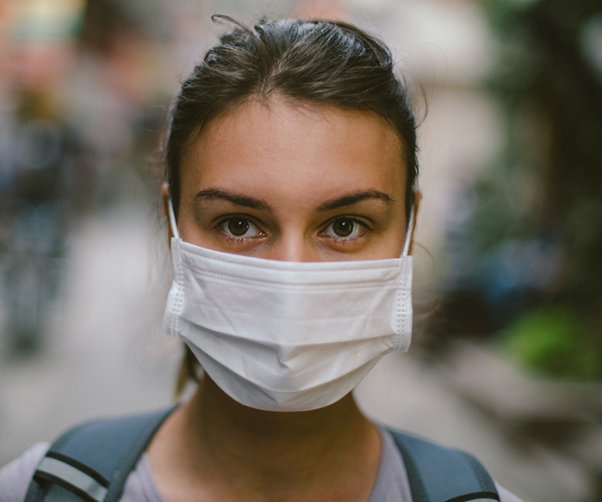 General Wellness
City of Memphis issues mask wearing ordinance: Here's what it means and how it's enforced
The City of Memphis has adopted an ordinance that requires people to wear facial coverings or masks while in businesses or public places within the city limits.
From Your Health: Are you wearing your face mask correctly? Here's how to make sure
The ordinance was issued on June 25 in response to the ongoing novel coronavirus pandemic. It is in response to the rise in COVID-19 cases within the city
What is purpose of the mask ordinance?
The purpose of the ordinance is to help reduce the spread of COVID-19 and limit the impact the virus has on the community — especially vulnerable populations and those with pre-existing conditions.
In doing so, it aims to protect people — by limiting the risk of exposure — who are visiting or working at essential businesses, those who are seeking care at healthcare facilities, people who use public transportation, or anyone engaging in everyday life.
In short, the city hopes the ordinance will create an environment where everyone will feel safe when they are out and about.
---
When are masks are required?
The mask ordinance outlines the situations in which a mask is required, beginning on page four.
There are exemptions, which are begin on page six of the document. But for those who aren't in an exempted category, face masks or coverings must be worn during the following situations:
While inside (or in line to enter) of any essential or non-essential businesses — including grocery stores, convenience stores, laundromats and restaurants
While at or inside of government buildings
While in elevators
While obtaining healthcare services — including hospitals, clinics, COVID-19 testing sites, dentists, pharmacies, blood banks and more (full list on page five)
While using public transit or ride-sharing services
More or less, if you're away from home and out in public, the ordinance requires you to wear a mask.
---
Who or when are you exempt from wearing a mask?
A face covering is not required under certain circumstances. They are outlined on page six of the ordinance, but here are several examples of exemptions:
When you are in a nonpublic place, such as an office, secluded space or personal household
After you have been seated at a restaurant, bar or similar facility — but it is suggested for use while interacting with workers
Any child under two years old
During outdoor activities such as walking, hiking, biking or running
While driving a vehicle
Anyone for which wearing a mask poses a health-related risk (as advised by a medical professional) or a work related risk (as determined by local, state or federal regulators or workplace safety guidelines)
Someone who has trouble breathing or would be unable to remove the mask on their own
SUBSCRIBE TO OUR BLOG
and you'll receive more health & wellness tips right in your inbox.
SUBSCRIBE NOW
How is the ordinance being enforced?
Consequences for businesses or individuals not abiding by the ordinance may vary.
Mask ordinance violators will be given a warning, but there is potential for the ordinance to include fines at a later time.
We encourage you to read about enforcement beginning on page eight of the ordinance so that you can be well informed.
---
Why is wearing a mask important?
Wearing masks help us prevent the spread of COVID-19. Your Health tackled this subject in a previous blog entry titled How COVID-19 spreads and why it's important to wear a face mask in public.
COVID-19 mainly spreads through close contact from person-to-person.
The virus can be spread by people who are not showing symptoms (asymptomatic). Even people who are pre-symptomatic (will eventually develop symptoms) can transmit it before showing any signs.
That means people who don't look or feel sick can transmit the coronavirus — and that information led to the CDC's recommendation that people where cloth face masks or coverings in public settings.
Coronavirus Resource Center
For updates from MLH facilities, community resources, COVID-19 FAQs and much more, visit our Coronavirus Resource Center