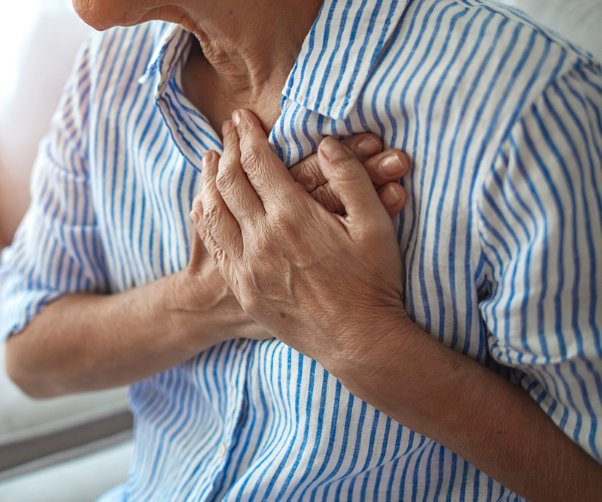 Heart Health
Heart attacks and holidays: The reasons why your risk increases around Christmas ... and what you can do to lessen it
The holiday season is upon us — and with that comes an increase risk of heart-related issues. Studies have shown that there can be a clustering of heart attacks around the holidays, and most notably around the Christmas timeframe.
Dr. Yenal Harper explains why — and what you can do to keep your heart healthy.
---
Why does this happen? What are the causes specific to the holiday season?
The pathology of coronary disease is highly complex and multifactorial.
A simplified explanation of the process is that fat cells build up in our blood vessels over the years. A heart attack occurs when there is a disruption of the layer covering the fat core. This activates the platelets in our blood stream to become "sticky" and attempt to repair the damaged covering.
It is this response that can lead to complete or near complete blockage of the artery supplying the heart muscle with oxygen, which the essence of a heart attack.
During the holidays, many different factors come into play. They include:
Stress plays a larger role than we once thought.
Colder weather during this season is also believed to contribute to the increased numbers of heart attacks.
Over indulgence with food and alcohol can lead to a heart attack.
Underplaying symptoms, especially around holidays since no one wants to "ruin" the fun or family time by asking to go to the hospital or seeing their doctor, can be a contributing factor.
---
How do these things affect the heart?
Stress — The mechanisms are not really clear. However, it is believed that stressful events and extremes of emotion trigger the "fight or flight " hormones from our bodies.
These hormones affect the blood flow dynamics and cause narrowing of the blood vessels in the heart. That in turn may accelerate the blood, resulting in increased shear effect on the fat build up in those vessels (known as plaques), causing them to rupture leading to heart attack.
Cold weather — The cold weather causes our vessels to clamp down and the same hormonal mechanisms of stress are activated, which may explain the increased incidence during winter months.
Over Indulgence — Not only do we see a rise in the number of heart attacks during the holiday season, we also see higher blood pressures from the increased salt consumption. Patients with congestive heart failure tend to present with exacerbations and fluid overload.
Excessive alcohol use also pre-disposes people to abnormal heart rhythms like atrial fibrillation. This is known as "Holiday Heart."
SUBSCRIBE TO OUR BLOG
and you'll receive more health & wellness tips right in your inbox.
SUBSCRIBE NOW
Heart attacks have severe effects — and more complications are possible.
Heart attacks are very serious and possibly life threatening. Poor blood pressure control and abnormal heart rhythms can also lead to other cardiovascular events like stroke, which can be life-altering.
---
What can people do to lessen the likelihood of a heart attack?
Ensure that you have enough of your medications, especially if you are on antiplatelet therapy for stents in your heart to prevent the stents from shutting down.
Avoid overindulging with food. Make it a point to stop eating when you feel full. Eat slow. Fill up on the healthy vegetables and fruits, which are easier to digest.
Always keep track of your alcohol consumption. One or two glasses of wine is acceptable. Avoid filling your glass before completely finishing it to keep count.
Try and maintain a healthy, positive attitude by avoiding common stressors. Do not spend more than you can afford. Always remember that this holiday season will be hard on everyone due to the effects of the COVID-19 pandemic.
---
What are the signs and symptoms of a heart attack — and what should you do?
People who have had a heart attack are at risk for developing another one. The most important symptom in those patients is a recurrence of the initial experience, also known as the "index symptom."
Chest pain and/or chest tightness that radiates to the neck, jaw and arm are the classic symptoms. Shortness of breath should also be taken seriously.
If you experience any of these symptoms, the best course of action is to avoid any delays and seek immediate medical. "Time is money "and earlier recognition and treatment will save life and decrease the chance of long-term complications.
Still Have Questions About Your Heart Health?
Schedule an appointment with one of our cardiologists.