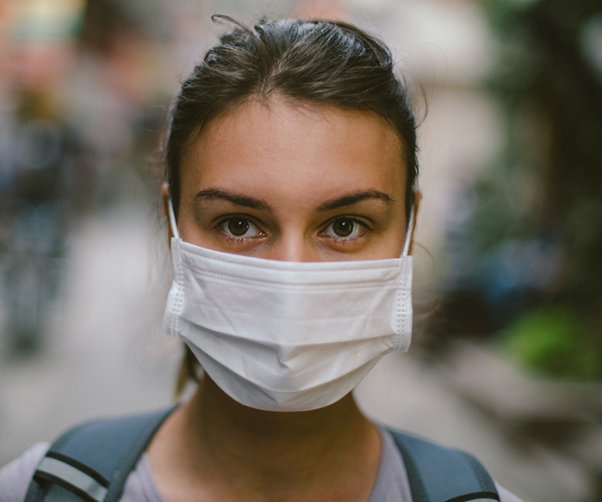 Asking For A Friend
What you need to know about wearing a mask or face covering — and why you shouldn't wear one that has a valve or vent
Wearing a cloth face mask — or some sort of face covering — when you are in a public setting helps curb the spread of the novel coronavirus (COVID-19).
Studies show a number of people with the coronavirus are asymptomatic (lack symptoms). Even some who are pre-symptomatic (will eventually develop symptoms) can transmit the virus before showing any signs of it, according to the CDC. That means people who are in close proximity — at say a grocery store or pharmacy — could spread the virus by speaking, coughing or sneezing, even though they don't look or feel sick.
That information led to the CDC's recommendation of wearing cloth face masks or coverings in public settings. Mask ordinances have also been adopted by local government and health department officials.
In an effort to make sure you and your loved ones stay safe, Methodist Le Bonheur Healthcare is outlining the things you need to know about face coverings.
---
Am I properly wearing my face covering?
Any face covering you wear should meet the following criteria, according to the CDC:
Fit snugly, but comfortably against the side of the face
Be secured with ties or ear loops
Cover both the nose and mouth
Include multiple layers of fabric
Allow for breathing without restriction
Be able to be laundered and machine dried without damage or change to shape
If you are out in public wearing your mask, try not to touch it or adjust it unless absolutely necessary. This means you should avoid pulling it down to wipe your nose or scratch your face.
---
Is it OK to wear a mask with a with a valve or exhalation vent?
If your mask has a valve or vent, you SHOULD NOT wear it anymore.
Because valve masks release unfiltered air when the wearer exhales, this type of mask does not prevent viral spread.
Check your mask. If it has a vent or valve, it is not the kind of mask that prevents the spread of #COVID-19. Protect the people around you--do not wear masks with vents or valves. pic.twitter.com/9kcXp8BCCM

— Shelby County Health (@ShelbyTNHealth) July 25, 2020
---
If I don't have a face covering, how do I make one?
The CDC has created a how-to guide for creating handmade face coverings.
There are ways to do it both by sewing and without sewing — using items like bandanas with a coffee filter and hair ties, or a t-shirt with nothing more than a pair of scissors to make a few cuts in the fabric.
Who should not wear a face covering?
The CDC recommends most adults should wear cloth face coverings in public settings.
However, face coverings should not be placed on children younger than 2 years of age — or anyone who has trouble breathing or would be unable to remove the cover without assistance.
SUBSCRIBE TO OUR BLOG
and you'll receive more health & wellness tips right in your inbox.
SUBSCRIBE NOW
Why is the CDC recommending cloth face coverings instead of medical grade face masks?
Surgical masks and N-95 respirator masks are in short supply. They should be reserved for healthcare workers or other first responders.
---
Does the face covering protect me from getting the virus?
No, it does not.
The face covering is an additional precautionary measure advised by the CDC, but it is not intended to protect the person wearing it. The intention is to prevent the spread of the virus from the wearer to others — through a cough, sneeze, etc.
This is especially important if someone is infected and doesn't know it because they aren't showing symptoms.
---
How do I safely take off my face covering?
You should take off your mask from behind and do your best not to touch the front of it during the removal process.
Once the mask is off, immediately wash your hands with soap and warm water.
National Jewish Health created a video to show the proper way to put on and take off a cloth mask.
---
Should I wash my face covering?
Yes. The CDC recommends routinely washing your face covering, depending on how frequently you use it. Running it through a regular cycle in a washing machine is fine.
A good practice would be to wash it after each usage in a public setting, which should not be often because we are all still advised to practice social distancing and limit "going out" as much as possible.
Coronavirus Resource Center
For updates from MLH facilities, community resources, COVID-19 FAQs and much more, visit our Coronavirus Resource Center